An All Natural Daily Fiber Boost
Real Food, Real Fiber
We think high quality, high fiber food products can change people's lives for the better, especially when incorporated everyday. So we've made it simple. Our delicious fiber solutions are made from whole-food, plant-based, gluten-free and organic ingredients, and are easily added into almost any diet or lifestyle.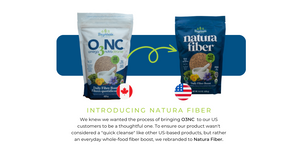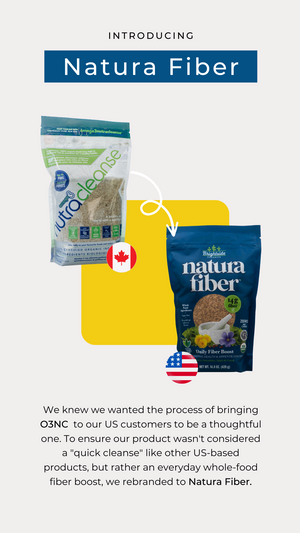 ★★★★★

Love this product! I mix it with protein or yogurt. So good for the gut. Perfect size for travel! Quick delivery and good price.

Angela N.
★★★★★

This is one of my favourite health products. It's a great addition to smoothies because it gives them an extra creamy texture, and fiber is one of the most ignored yet essential nutrients. I've started having one serving first thing in the morning in water, and it's a great way to support your gut health.

Indu I.
★★★★★

I've been buying Nutracleanse for over 10 years now. I add it to my smoothies and it keeps me regular and helps reduce bloating. Highly recommend!

Kara B.
All Natural Fibre, Any Way You Like.
Adding fiber to your diet has never been easier with Natura Fiber, an organic, nutrient-dense, delicious blend of 5 health-packed ingredients. Bake, blend, mix, or shake 3 tablespoons into your favourite foods and reach half your day's recommended fiber intake.